12336 FM 2854
Conroe TX 77304-4192
Alternate: (936) 539-2877
Fax: (936) 539-2835
SHOP HOURS
Monday - Friday
(excluding holidays)
8:00 a.m. - 5:30 p.m.
EMAIL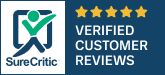 About Us
Thomas Christopher, Owner

Thomas Christopher started working at Christopher Auto Repair in 1998. He worked under his uncle, Gary Christopher, which had started the business in 1985. In December of 2013, his uncle retired and Thomas bought the business. "I plan to run this business just as honest as my uncle did." As an ASE certified technician with 16 years of experience, his certifications include engine repair, suspension and steering, brakes, electrical systems, heating and air conditioning, and engine performance. Thomas and his employees continue to broaden their fields of expertise by taking on-going classes to stay up-to-date on the latest changes in the automotive industry.

Thomas is a devoted Christian, husband, and father. He is committed to making sure his customers receive the best automotive care at a reasonable price.

Sarah Porcher, Office Manager

Sarah was born in Madisonville, TX and moved to Conroe in 2006 after meeting her now husband Drew, who is a lead technician at Christopher Auto Repair. She is a mother to a future racer and loves being around cars!

She joined the staff of Christopher Auto in 2009 after previously delivering parts for O'Reilly's and teaching at a daycare for 4 years. She is more than just an office manager since she has hands on automotive experience in drag racing.
She is also a multi-year participant in the Adult Literacy Fundraising program with fellow shop owners in Conroe.

"We eat sleep and breath racing so working on cars is our second nature!!"

Drew Porcher, Technician

Drew was born in Conroe but moved to New Mexico to attend high school. He returned to Conroe where he attended UTI (Universal Technical Institute) of Houston and Ford Fact Training Courses. At this time he also began fueling his love for racing by working with his dad on their race track.

He has been an auto technician since 2005 and has worked for Christopher Auto for the past 10 years. He has extensive automotive training through certified auto repair and hands on experience through drag racing.

Drew loves drag racing and is working on teaching it all to his son.

Derrick Patton, Technician

Derrick found his love for cars as a child, watching and helping his dad drag race. Eventually his dad bought him a junior dragster of his own at age 8. With this car he started learning to work on engines, small ones of course.

That passion for drag racing inspired him to become an auto technician. Since then he has been in the automotive repair industry for 15 years. His work experience ranges from engine repair, welding, exhaust work, rear-end repair, and so much more.
His addition to Christopher Auto has broadened the range of work we can provide due to his knowledge and skills.